Canvas2 ~Niji-iro no Sketch~ - 01
OP:
[PLASTIC SMILE] by YURIA(yay!)
ED:
「
NA NA IRO
」
by YURIA(again, yay!),
小池雅也
, and K
杉
Genre:
H-game anime.
OP Sequence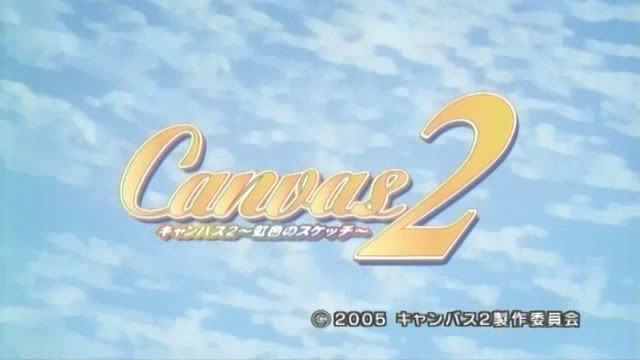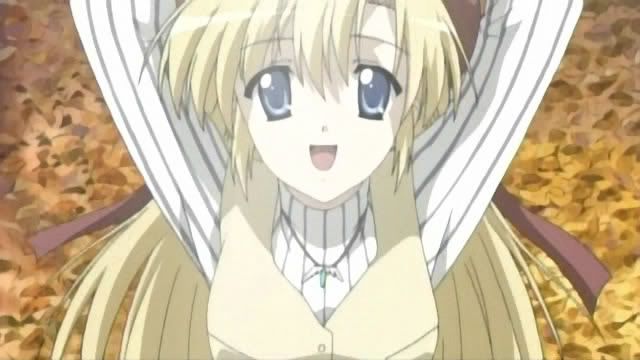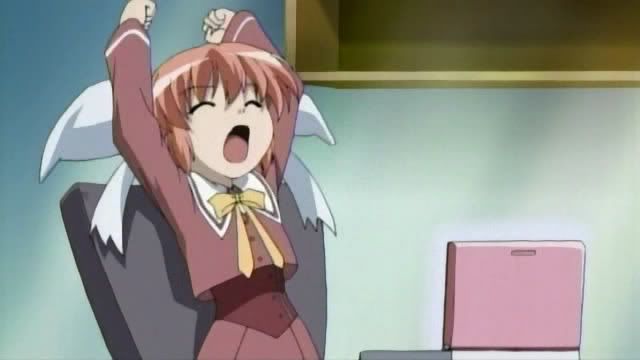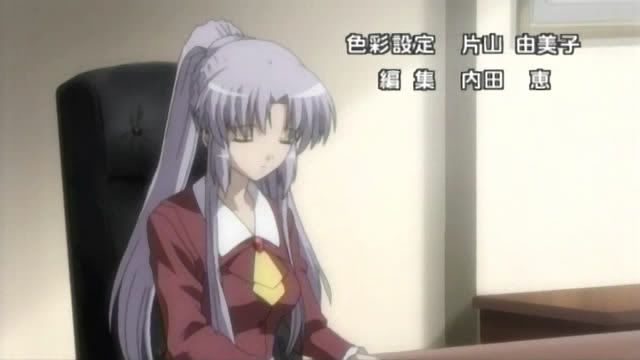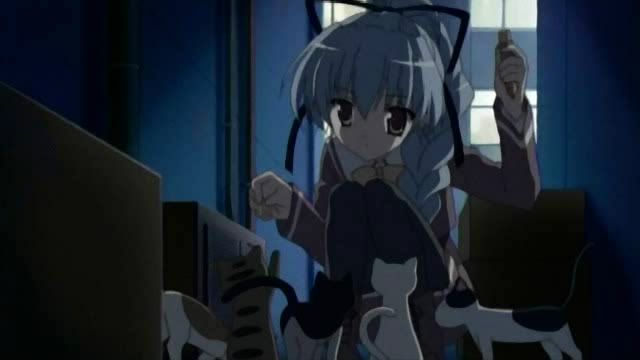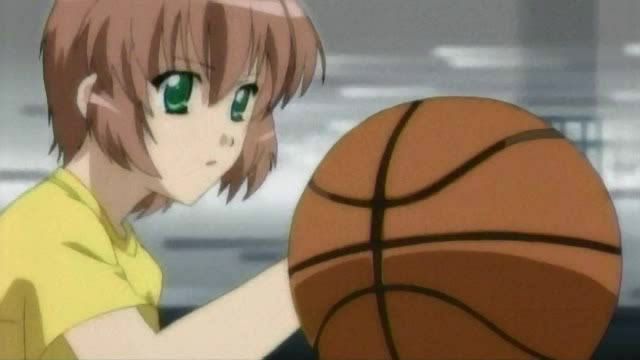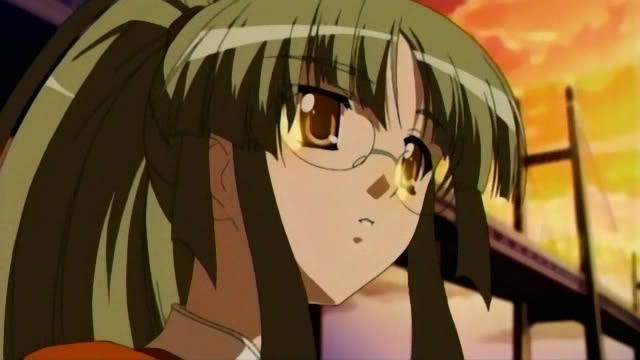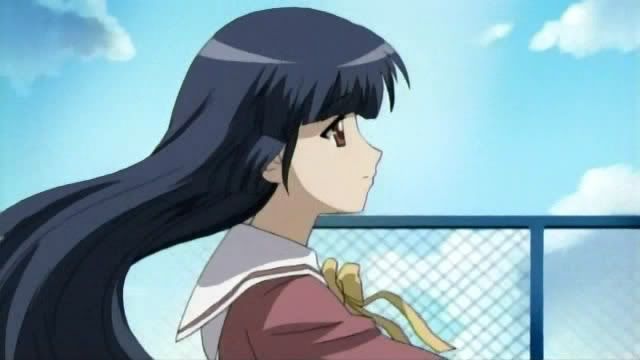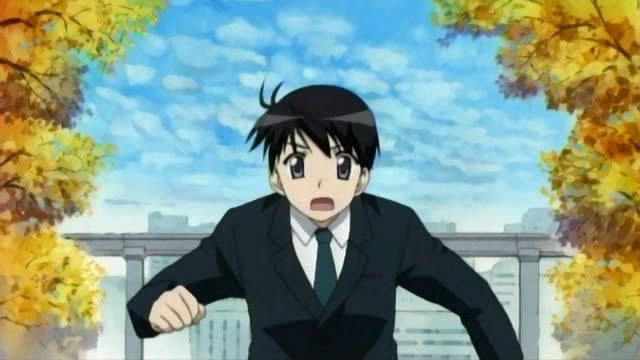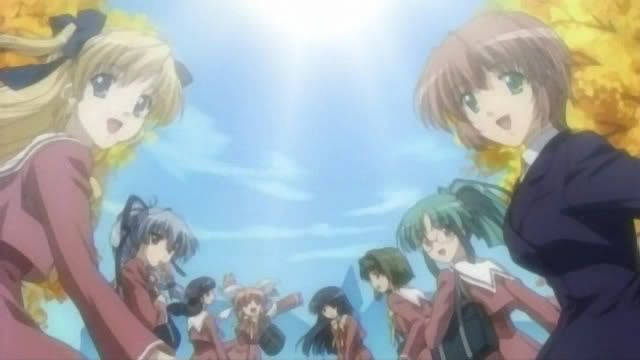 Summary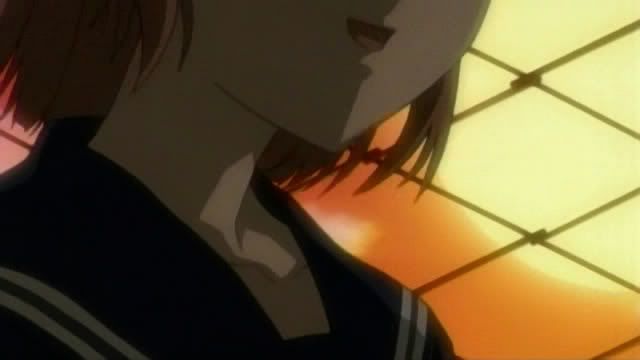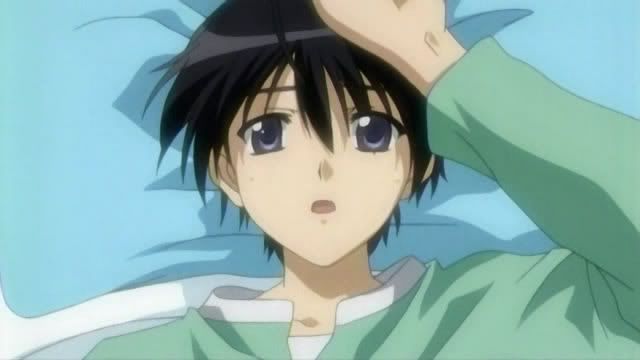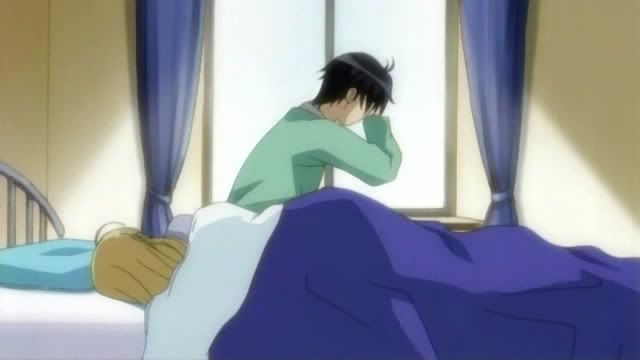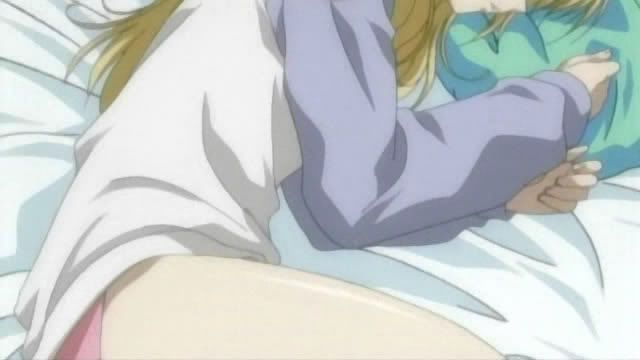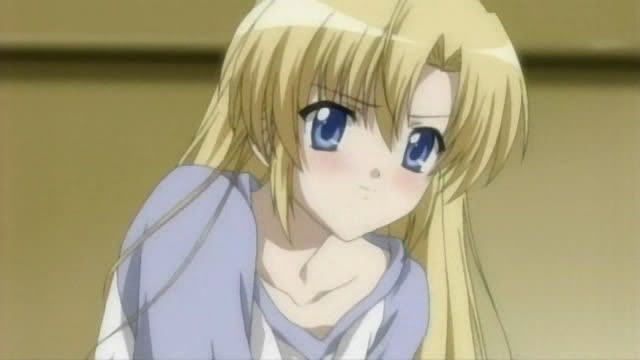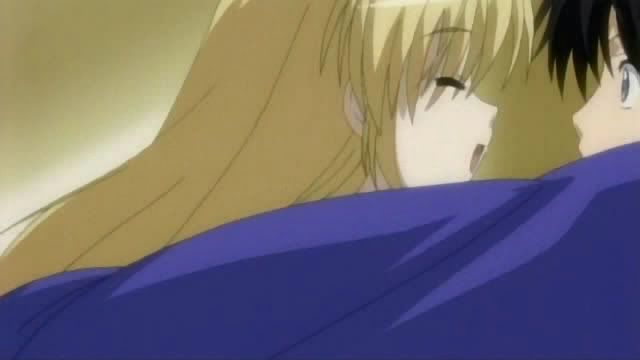 H-game protagonist type A wakes up to find his "imouto" (ooo) sleeping next to him. After morning glomps by imouto, he makes breakfast and imouto wants to marry him. They head to school and we discover a nice twist, h-game protagonist isn't a high school student!!!! .He's imouto's guardian (o.0…ooo). School starts off and Chairwoman, Saginomiya Saya, gives her speech. After that, Saya-san has a word with HGP(ok, I got lazy of typing H-game protagonist, what's his goddamn name?!!) and she hopes that Kamikura-san(so, he's finally named!) will paint something for her office, but he refuses.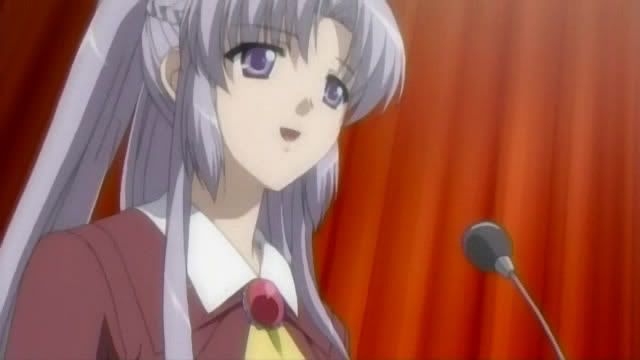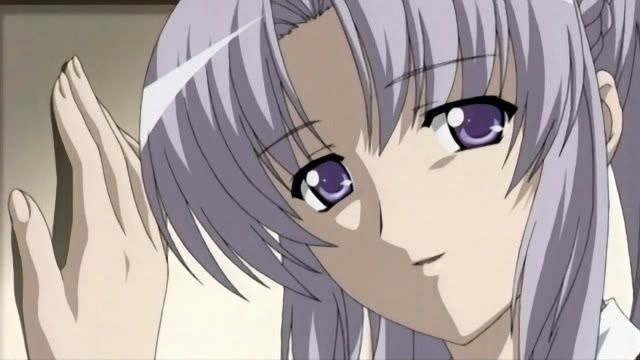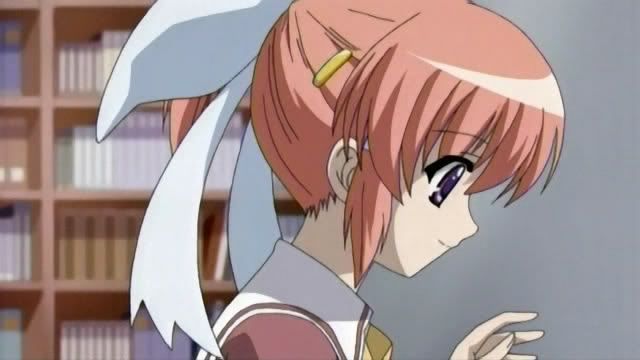 After that, he heads to the library, and we're introduced to Hagino, Lolita of the series. She has a laptop and asks a lot of questions. Looks like Kamikura is a sensei (ero potential(EP) +2) and imouto-san might not be his imouto after all (EP +2 again). She then asks something about kissing to which at this point, my nihon-go failed me.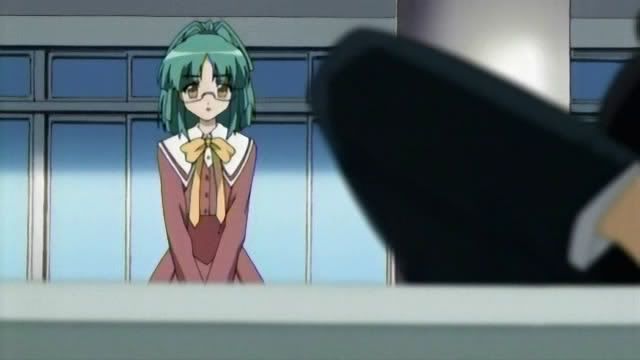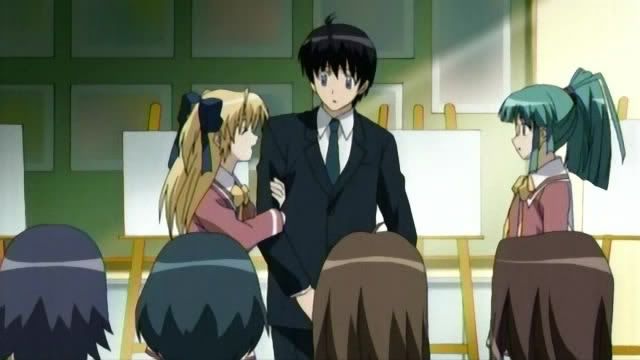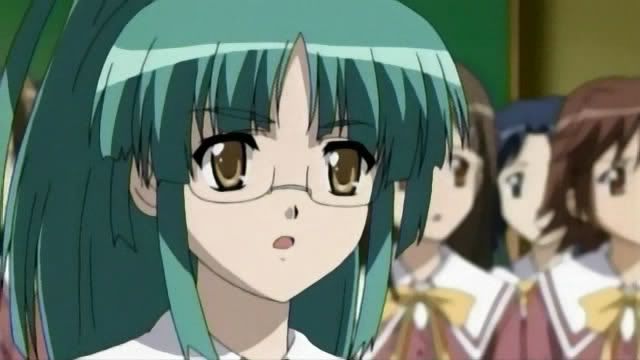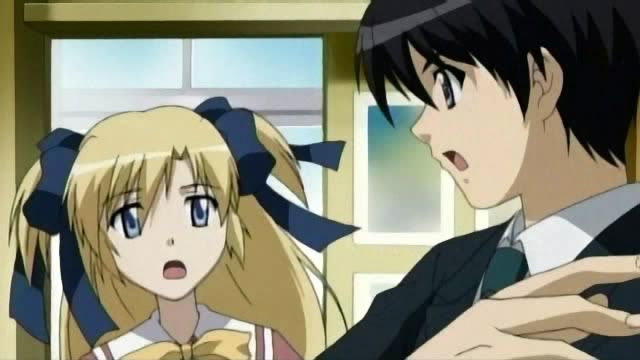 Green-hair girl appears, apparently named Takeuchi and asks him to do something. It turns out to be an art appreciation section and Kamikura is the art-club advisor.Imouto-san appears and intro's herself as Hosen Elise(gaikoku-jin? EP +3) and she's actually Kamikura's itoko. A member appears carrying a bunch of red roses, the next theme for painting, and Kamikura asks Elise to paint with them, but she refuses, in a bad way. She gets scolded and runs off.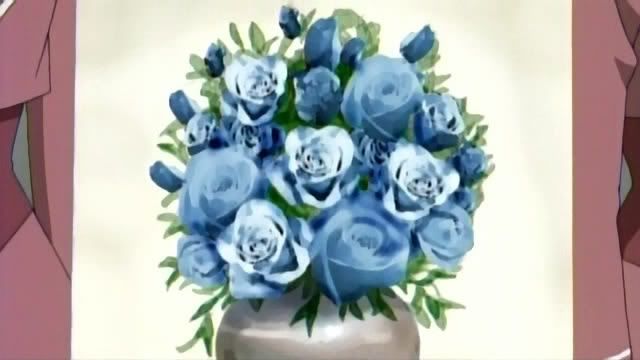 Back home, they reconcile and Elise asks him to resume painting but he refuses.The next day, Elise is accused of sabotaging. She gets mad and runs off when Kamikura asks her.But it seems that he actually doesn't think that she did it. He runs in with Lol…Hagino and she questions what's hidden beneath Elise's blue rose painting earlier. Some girl named Hikari-chan passes by and they both go greet her. She hides something and Hagino becomes curious. Hikari reveals that she's the culprit, causing Kamikura to go find Elise at the supermarket.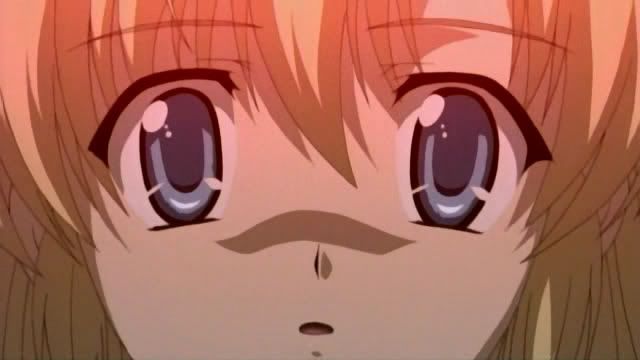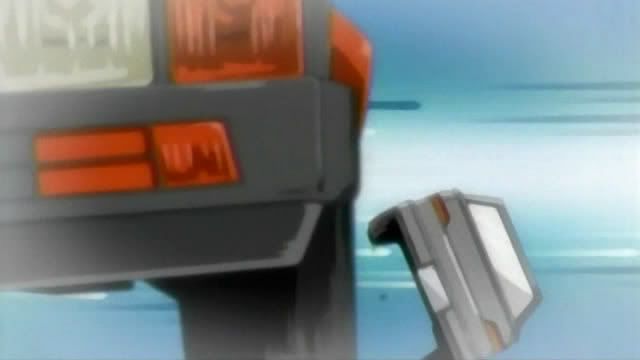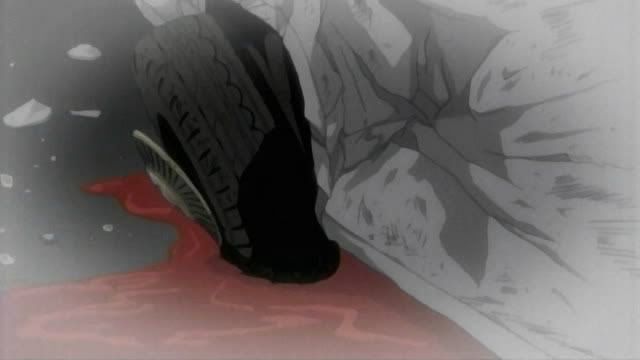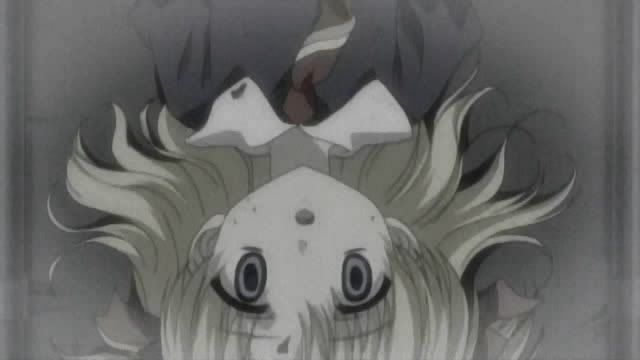 Apology accepted, they go home but Elise freaks out when the traffic lights go red.It seems she has a traumatic past (moé +5) where her parents died in a car accident, her being the sole survivor.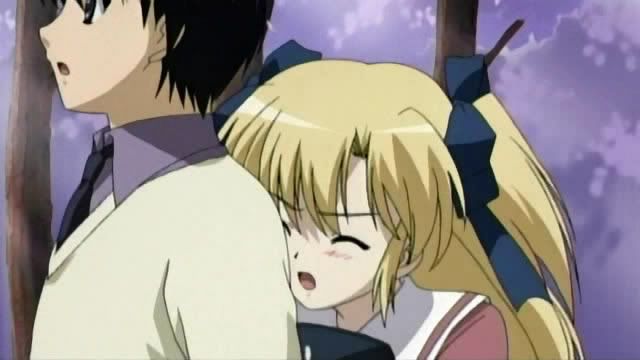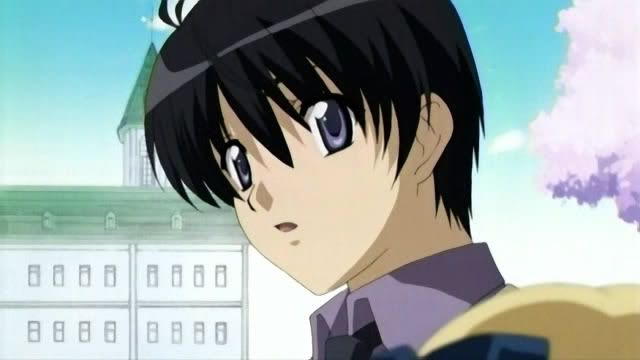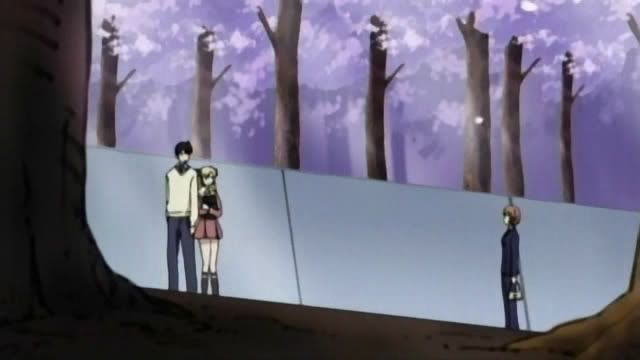 After reaching home, Kamikura explains about the culprit on the phone with Takeuchi and Elise makes yakisoba, which is apparently bad.Another day comes, and they're late for school. Rushing, they pass by someone when Kamikura suddenly stops. Looks like he just met an old crush……

ED Sequence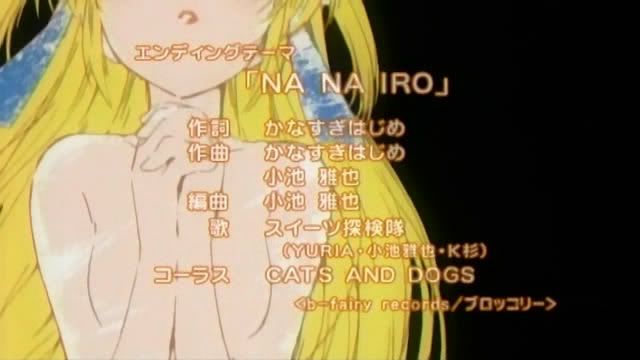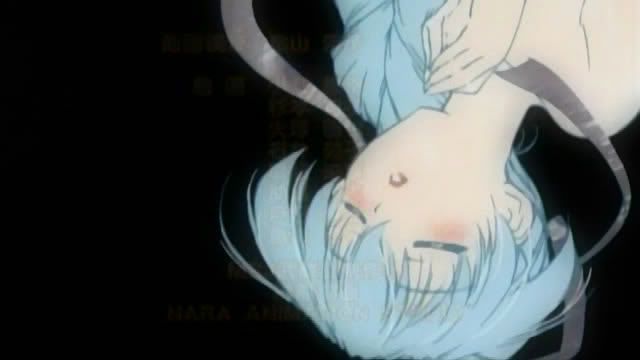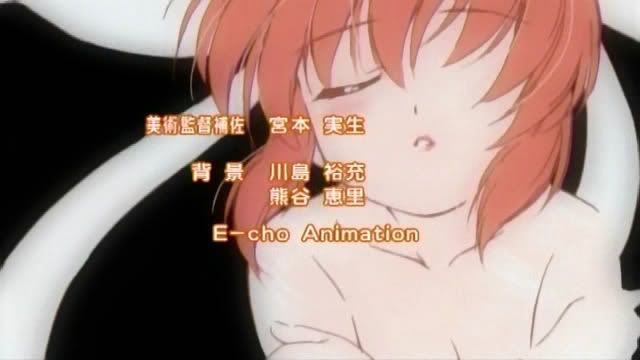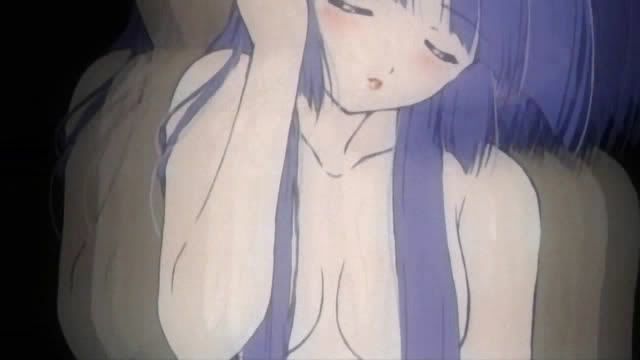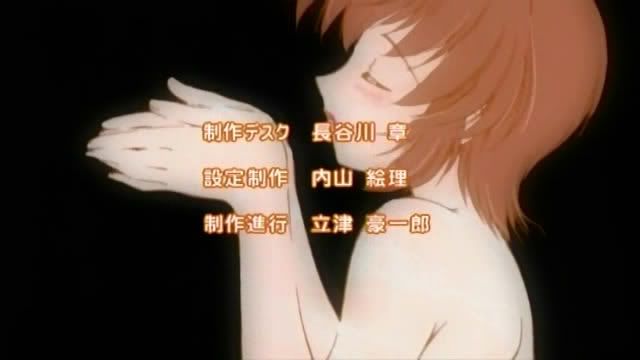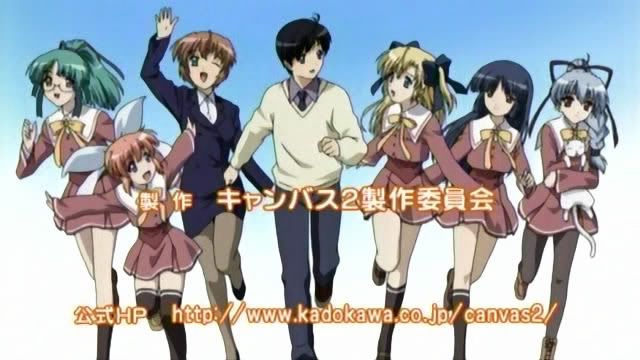 Opinion

In continuing this year's slew of h-game anime's, Canvas2 ~Niji-iro no Sketch~, offers nothing much interesting or new(unlike Shuffle!). We get the normal h-game protagonist, imouto,osananajimi, Lolita, meganekko and etc. I don't really think I'll be following up this series, unless I have free time from Mai-Otome, Jigoku Shoujo, Rozen Maiden 2 and Shakugan plus my current watchlist. Well, Canvas2 does have the advantage of airing on Sundays, which is relatively free to me. I might use it to practice my ECM powers, though probably won't be on par with moy's level, since I've been away from blogging for quite awhile. One funny part I found, is the preview for episode 2, of which Elise and Hiroki(the guy's name,revealed in the end) discuss about osananajimi's and imouto's

On art, Canvas2, which considering the side theme is art, is quite OK. Character designs are kinda clićhed to which I find none of the girls really attractive to me. But the animation work is still OK. Seiyuu work is also decent, though none of my favorites are in it, so -5 to

One plus point is the OP and ED, which has YURIA in it. Ever since hearing

YOU

, Shuffle!'s OP, and

Mirage Lullaby

, the Shuffle! game OP, I've been interested in her. The OP and ED are quite good, but still pales in comparison to

YOU

, IMHO. I'll be waiting for the singles to come out, though.

Overall, Canvas2 is just the average,run-of-the-mill, h-game adaptation. I suggest only picking it up for your free time, if only for the okay art and animation. Other than that, I don't really think it will be a memorable title.

P.S. : I don't know why, but for some reason, my PC hung 5 times in a row while I was trying to post this up. I'm posting it because of Microsoft's AutoRecovery and sheer willpower :).